Advice and News •
Optimise your Air Conditioner for the office
---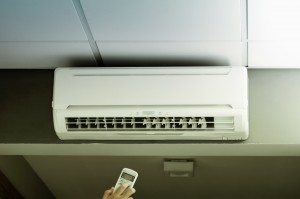 An air conditioning, heating or ventilation system used in a commercial setting that is optimised to work at it's very best will not only reduce energy bills in the business, but will also have a positive impact on the comfort levels of your staff, clients and visitors. H&H Air Conditioning have worked alongside many well-known Australian and international companies delivering effective commercial air conditioning solutions to their business and in today's post we share some tips to get the most from a workplace heating, ventilation and air conditioning (HVAC) system to save on operating costs and to ensure the system works in the most effective way.
Fast Facts about Commercial HVAC systems:
–          A HVAC system accounts for on average around 40-50 per cent of a total energy bill for a business or commercial building
–          By leaving a door open, 50 per cent of the benefits from a HVAC system is wasted.
–          For every 1 degree increase during winter energy use will increase by 15 per cent
–          For every 1 degree decrease during summer energy use will increase by 10 per cent.
(Source: Sustainability Victoria, Australian Government – department of Environment, Water, Heritage and the Arts.)
Energy Saving Tips for Businesses:
–          Make sure the units are switched off when the building is not occupied including overnight and weekends.
–          Encourage employees to close doors and windows when system is in use and make them aware of the benefits for doing so and the implications for not doing so
–          Set store room and other infrequently used rooms in the business to 16 degrees in winter to save up to 30 per cent of heating costs in these areas.
–          For ducted system, seal off vents that are in areas in the business that are not being used to avoid energy wastage.
–          Maintain filters to ensure the system works more efficiently and effectively. The equipment in a commercial HVAC system needs to be also services and maintained regularly to ensure the health of clients, customers and employees in the business.
A well optimised commercial air conditioning system is not only important for your clients but also for your staff, and when used correctly the benefits far outweigh the costs. To speak to the commercial air conditioning installation experts about an air conditioner that is specifically tailored to your business in Brisbane call H&H Air Conditioning on (07) 3276 1800  or Sunshine Coast 07 5477 1777 today or make an enquiry by using our contact form and we'll be in touch with you soon.