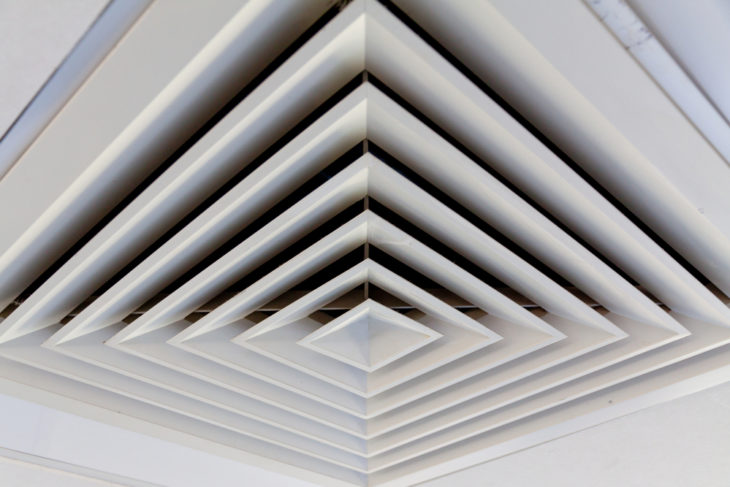 Advice and News •
How much does ducted air conditioning cost to install?
---
Ducted air conditioning will provide an entire home cooling solution. This means that a central unit will provide cooling  (and heating) to every room of the home, while the seamless design installed in the roofing space will be so quiet you'll barely know it's there. For larger busier households, the benefits of these systems are clear, and many choose to install ducted air conditioning at the building stage.
Obviously if you only really want to cool one main room of the home, ducted may not be for you, but if you like the flexibility to cool different areas of the home (zones) at any given time, or the entire home at once, ducted air conditioning is the best option and usually more affordable to run than hanging several split systems.
Most home designs ducted air conditioning can be easily retrofitted, and vents installed in every room. There are also a lot of choices owners have with different air supply diffuser options, and the choice or wall or ceiling air output vents, depending on their preferences and the style of their home.
How much will you pay to for purchase and install?
Ducted air conditioning does not come cheap, but is an investment that will add value to your home, while be appreciated around the year, and maintain the comfort inside your home. The total cost will depend on the following:
The size (square footage of the home)
The complexity of the installation – double storey homes require vertical ducts. Some roof framing may require low pitched roofs may require modifications, especially roof pitches under 20 degrees.
The KW (output) of the indoor and outdoor units – the thermal performance and size of the building will influence capacity needed, and will influence running costs.
The number of zones you require and other functionality, timers, and brand.
Generally the most basic ducted install would be around $6000.00, with most single storey homes between 10,000-12,000 dollars. The best way to safeguard this important investment so you will enjoy it for many many years to come is to always choose a reputable air conditioning dealer who can coordinate supply, installation and after sales support from the one point of contact.
H&H Air Conditioning can supply, coordinate and seamless and award winning install ducted air conditioning designs.  For a design proposal and quote, contact Queensland's leading air conditioning company on (07) 32761800 for our Brisbane sales centre, or (07) 5477 1777 for our Sunshine Coast branch.