Advice and News •
What you should know before buying an air conditioner Part 2
---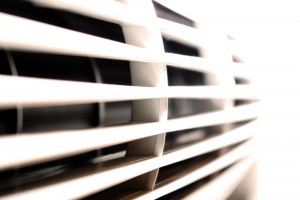 As promised, here is the second part to our "What you should know before buying an air conditioner" article.
How big is the area where you would like an air conditioning unit installed?
The size of the room, as well as ceiling height, influences the capacity of the air conditioner that you will need. As we mentioned on our September's article, sizing your air conditioner correctly is very important. If you purchase a unit that is too small for the size of the room, it will not be as energy efficient as a bigger unit could be. Call an expert to assess your home or office and size the air conditioning correctly.
What does the Energy Efficiency Rating mean?
The Energy Efficient Rating was created to give consumers standardised and independent energy efficiency information. Now consumers can compare the performance of domestic appliances such as air conditioners, on an easy to read label.
Where your windows are located and how big are they?
Since windows affect the natural temperature of the room, their size and position should be taken into consideration when purchasing and installing an air conditioner. Also the type of window coverings is important to consider as some of them can act as insulators. It is important to know the impact of the windows and you should have this assessed.
Where is your indoor or outdoor air conditioning unit?
Air conditioners have two components, the outdoor and indoor unit. For the outdoor unit, make sure there is a solid and flat ground to install it on. Also, make sure there is enough room around the unit for the air to flow freely in and out of the unit.
If you are having a split system installed, make sure you not only purchase a unit that is the right size for the room, but also the right colour and design as it will affect the aesthetics of the room.
We hope you found Part 1 and 2 of our article helpful! If you need any help or have a question for us please contact us on 07) 3276 1800 Brisbane or (07) 5477 1777 Sunshine Coast. We are always happy to answer your air conditioner enquiries!