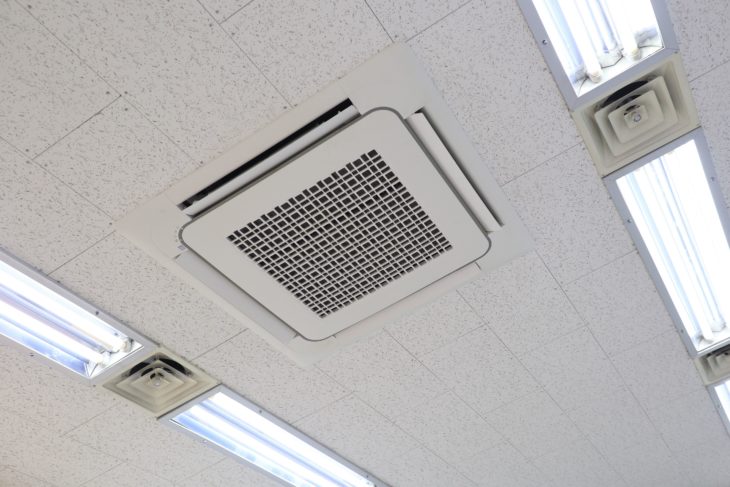 Advice and News •
What Size Ducted Air Conditioning Do I Need?
---
It's a hazy, hot summer's day and to make matters worse, your air conditioning isn't working properly. Time to contact an air conditioning expert! But before you pick up the phone, it's worth knowing a bit about what to expect before you invest in a ducted air conditioning unit.
Ducted air conditioning systems have a pretty long life – between 10 and 20 years, and it's also expensive to change a ducted system, so choosing the right size is extremely important. If you make the mistake of choosing an undersized system, you'll find it will work very hard (and be very noisy) and still not reach an ideal temperature on very hot or very cool days. But they are exactly the times you need it to work best! In addition to that, if your air conditioner is overworked the system will be stressed, it will shorten the life of its components, and you may end up spending thousands of dollars, not just on the initial cost but on your subsequent energy bills.
On the other side of the coin, a system that's too large will consume more electricity and again, severely affect your energy bills. Correctly sized units are more efficient, more effective and most importantly, more economical. But the tricky queston is what size ducted air conditioning do I need?
How Are Air Conditioning Systems Rated?
Air conditioners these days are rated in kilowatts (kW), ratings are given for both heating and cooling, and the rating measures the output of the air conditioning unit. The kilowatt output of an air conditioner is higher than the electrical kilowatt input, and when it comes to heating, the ratio of the output to the input is called the 'coefficient of performance' or the COP. This is a measure of the unit's heating efficiency – basically the higher the COP, the more efficient the system.
In terms of cooling, the rating is known as the 'energy efficiency ratio' or the EER, and the higher the rating, the more efficient the system is at cooling. The ratings are essentially defined as the capacity output divided by the power input, and heating cycles can often be more efficient than cooling cycles, and vice versa, depending on the unit.
What Exactly Are Ducted Air Conditioning Units?
Ducted air conditioners heat and cool via a series of ducts installed throughout a building. Units inside (normally in the roof) and outside the home are connected to a series of ducts that run through the ceiling and into the rooms that need to be heated or cooled.
The air is then delivered throughout the house by outlets installed in walls, floors and ceilings. Outlets are designed in a way that controls the flow of air evenly across the ceiling, and those in the ceiling are ideal for delivering cold air in particular, efficiently.
Rooms can be 'zoned' individually by a thermostat, which allows you to choose different temperatures at different times of the day or in different parts of the house.
There are two main types of ducted air conditioning systems:
Conventional systems – these require a lower initial investment, however, sometimes temperature control can vary and energy consumption can be higher.
Inverted systems – these are quieter, use less power, and have the ability to slow the compressor speed meaning they maintain a more balanced temperature and use less electricity.
Installing a ducted air conditioning unit is the easiest solution if you're wanting to permanently and effectively heat or cool your entire house.
What Factors Should I Consider when Buying Ducted Air Conditioning?
There are a variety of factors you should take into account when determining what type of ducted air conditioner you should purchase. These include:
Your home's location, what it's constructed of and whether it has insulation
Your home's floor plan including whether it's double or split-level or double storey
The height of its ceilings
How many rooms your home has, their size and what direction they face
The size, type and positioning of doors and windows
How your home is used, how many people live in it and what time/s of the day it will be occupied
How are the areas of the house used, i.e. where do you sleep, cook and live?
How Do I Calculate What Sized Ducted Air Conditioning Unit I'll Need?
As mentioned, this is only a general guide and you should always engage an experienced business to advise you on the best ducted air conditioning system for your needs. Like H&H Air Conditioning! We have almost 20 years experience in the industry, and our ties with major suppliers ensure we maintain our industry knowledge and our firm standing as one of Brisbane's expanding local business success stories.
Considering installing a ducted air conditioning system? Contact us for a free no obligation quote, or call us on (07) 3276 1800 (Brisbane) or (07) 5477 1777 (Sunshine Coast).