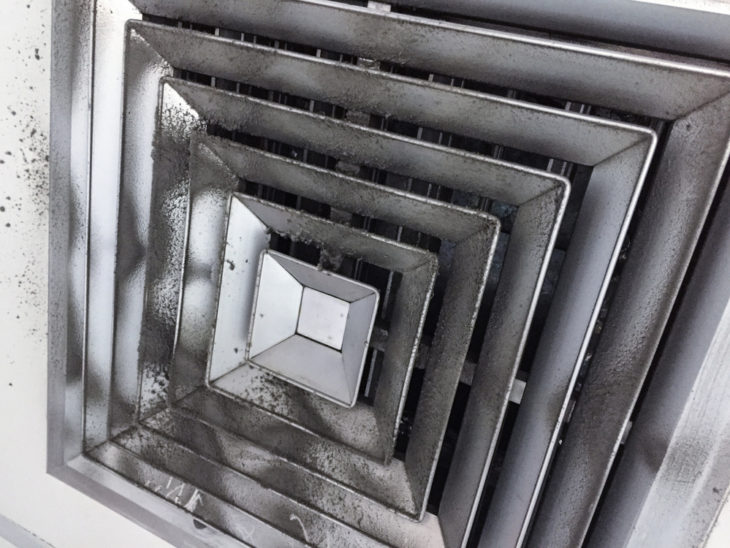 Advice and News •
Do you 'neglect to inspect' your air vents?
---
One of the many benefits of ducted air conditioning is that it operates quietly in the background heating or cooling your home or business while you go about your day to day routine. But because most ducted systems are installed within the roof and most people never lay eyes on the unit itself this can contribute to an 'out of sight, out of mind' mentality.
Subsequently people 'neglect to inspect' their unit, and this is unfortunate since neglecting a ducted air conditioning system can cost you extra money on future servicing and cause your system to run inefficiently. In our latest article the air conditioning specialists at H&H Air Conditioning explain how to inspect your duct work for dirt and damage and share the benefits of a simple inspection can give your system.
What to do & things to keep a look out for:
– When the system is in operation, look up at the air vents for any signs of cobwebs, dirt or dust blowing from the openings. This is a sign that the ductwork behind the vents may be clogged.
– Using a screwdriver unscrew the vent plates. Once the plate has been removed use a flashlight. and a camera with a good flash and start taking some pictures. Taking pictures helps to zoom in and identify areas further away from the opening where there could be dust, debris and dirt built up.
– Rodent infestations can be common in duct work. Check for droppings and evidence of dead bugs, plus signs of insects. Any signs of an infestation should be dealt with as soon as possible to prevent damage to the duct work.
– Check for mould in the ductwork. Any sings of extensive mould will require professional cleaning otherwise it could present a health hazard for you and your family.
Wouldn't you rather know what is happening behind the scenes in your air conditioning duct work? It's not worth burying your head in the sand and the sooner you give your system the necessary cleaning and maintenance it needs, the better air quality and more efficiently your system will perform. A clean system has up to 40 per cent increase in efficiency compared to a clogged system so inspecting your duct work is something worth doing today.
For Brisbane and Sunshine Coast ducted air conditioning maintenance and repairs, H&H Air Conditioning are the only name you need to remember. We can help with maintenance schedules for all air conditioning types so contact us today on (07) 3276 1800