Advice and News •
Air Conditioning Can Increase Your Rental Yield
---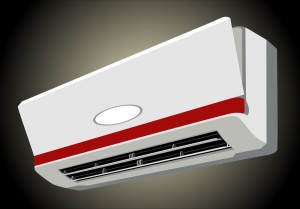 Listen up property investors. What if we told you the secret to charging between 20-30 extra dollars extra each week was as simple as installing an air conditioning unit? Over a year, that's an extra $1040.00 dollars in your pocket! If the property is rented long term, it's easy to see how this extra rental income can definitely stack up and be a financially savvy investment strategy.
Many tenants, especially those here in Queensland won't even look at signing a lease without some form of air conditioning. If you install a reverse cycle system, you can offer the property as a complete climate controlled property with both heating and cooling. LJ Hooker Toowong property manager Mark Sharrock said air conditioning was one of the first things tenants were asking for when signing a lease. And he's not trying to peddle a product. He just speaks to tenants every day in Brisbane and knows what they want – especially during the searing summers that are a given here in South East Queensland.
What kind of systems should you install?
Depending on the size of the home will determine which systems you install.
For holiday rental homes and short term leases, ducted air conditioning is a smart long term feature to include in the home as well as other comfort features like Foxtel. These kind of features included in the home is the kind of finish many people splashing out on a short term rental will expect while on holidays.
For most rental situations however split systems will be the way to go. Even if the rental home is older, many tenants still find an older property more attractive than a newer home if there is AC.
Usually one unit is sufficient, but if there are multiple living areas or a large master bedroom, the home can benefit from adding two split systems which could allow an extra 30 dollars of rent per week. One split system can command between 10-20 extra dollars in rent.
Air Conditioning and Your Home's Value
As HVAC technicians we are often asked if air conditioning will add value to the home. The answer is yes – if installed and sized correctly and quality systems are used. Ducted air conditioning can be a selling point in larger homes and will appeal to a more luxury market, but don't expect it to automatically be a deciding factor among buyers. Most likely automated features like centrally zoned air conditioning will be appreciated among buyers, but mid-range homes, split system air conditioning is probably the better option to avoid overcapitalising.
Whether or not you choose to invest in adding air conditioning to your home before you sell it is up to you, however most homeowners choose to add air conditioning for the main purpose of increasing their comfort levels. The value it adds to the home is an attractive side benefit.
When it comes to rental homes however, we can't stress enough the ease of installation of a split system and the ongoing financial benefits. TO install a new split system in your investment property contact the Brisbane air conditioning experts at H&H Air Conditioning today on (07) 3276 1800